Needham Broughton High School
Class Of 1967
Welcome to:
Needham Broughton
High School
Class of 1967
ANNOUNCEMENTS
---
Class of '67 – 50th Reunion
Looking Forward to Looking Back
SCHEDULE OF EVENTS
Friday, September 15, 2017
6:00–9:00 PM Cantina 18, 433 Daniels Street (Cameron Village), Raleigh, NC 27605. Drop in for early camaraderie with your classmates for dinner on your own tab.
Saturday, September 16, 2017
10:00 AM NBHS, Walk the halls on a guided tour including J. Watson Holyfield's view of you from the bell tower as you left campus without a pass. Come to the front lobby.
12:00 Noon Boylan Avenue Brew Pub, 201 S. Boylan Avenue, Raleigh, (After the tour) NC 27603. Hang out or grab lunch on your own tab.
6:00–10:00 PM Carolina Country Club, 2500 Glenwood Ave, Raleigh, NC 27608. 50th Anniversary Reunion. Wine & dine to your favorite tunes while enjoying each other after 50 years of maturity. Country Club attire – jackets (not ties) required for men, no jeans or tennis shoes; madras pants and tasteful culottes welcome, socks optional. $95 per person ($85 per person for early registration).
For information call John or Nancy (Pruitt) Jenkins at 919-669-9579 or 919-787-6495
E-mail: jwj3006@nc.rr.com or npj3006@nc.rr.com
Registration forms have been mailed to the class members.
---
Need accommodations? Mention Class of '67 to get special rates at Homewood Suites, Crabtree Valley, 5400 Homewood Banks Dr., Raleigh, NC 27612, (919-785-1131). The rooms contain a small kitchen, sitting room and bedroom with on suite bath. The base rate for a room with a king sized bed is $109 and a room with two doubles is $119.
---
Subject: Ensemble or Mixed Chorus members

Were you a member of the Ensemble or Mixed Chorus while at Broughton? If so, please plan to join us during the program part of Saturday night's reunion festivities to help lead a group singing of the Broughton Alma Mater? You know who you were, and so do we! If you have not yet signed up for the reunion, there's still plenty of time! Forgot the words to the Alma Mater? Check the Latipac (1967 edition, p. 150) We will have the words for everyone that Saturday night.
Need extra incentive? Famous member of our class to conduct and lead us, and it's her first time ever attending a reunion!
---
Please ask classmates that have not registered on our website to do so.
Update any changes to your contact information.
www.broughton67.com
---
SUBJECT: Collecting Memorabilia / Photos
The reunion committee is collecting memorabilia/photos to be used for our 50th NBHS class reunion in 2017. If you have any photos or memorabilia that you would like to have included in a reunion booklet, please scan and email to Sue Willis Cates at scates1967@aol.com. If you are unable to email or scan these, please send a hard copy to Barbara Dick Perkins, 3200 Kenly Court, Raleigh, NC 27607 or bring copies to the Holiday Reunion Party on December 27, 2016 at the Players Retreat.
---
SUBJECT: Members of the Band and Orchestra
I hope members of the band and orchestra will attend the Class of '67 Reunion ... it would be great to reminisce about rehearsals with Mr. Southwick, concerts, state competitions, and (of course) those marching band trips! Please let me know if you are coming ,,, perhaps we can arrange to get together before or after the formalities.

Joanne Olvera (Lighter)
Flute
jolighter@aol.com
Cellular 727-542-5351
---
2012
45th Reunion
Click on
Classmate Gallery
for more 2012 Reunion photos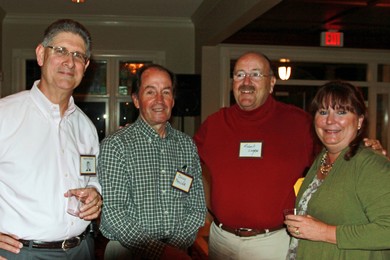 Drew Wood, Doug Peacock, Robert Logan, Cindy Peacock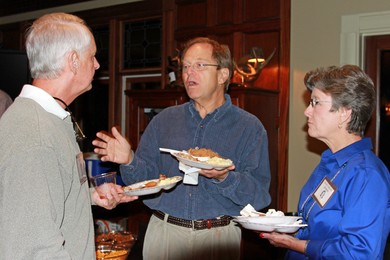 Mike Wilson, Pete Hoffman, Nancy (Pruitt) Jenkins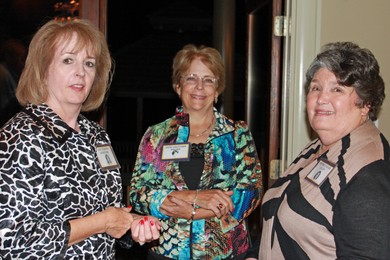 Ann (Turner) Lichtner, Vickie (Gauthier) Squire, Beverly (Hayes) Allen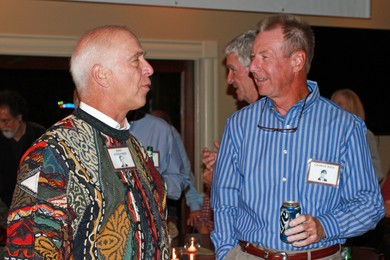 Johnny Mac Alexander, George Ball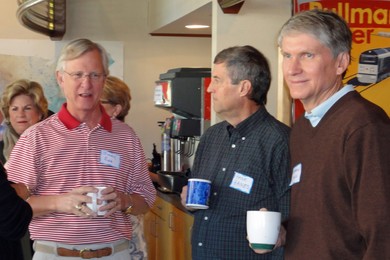 Jimmy King, Hank Haines, Norman Davis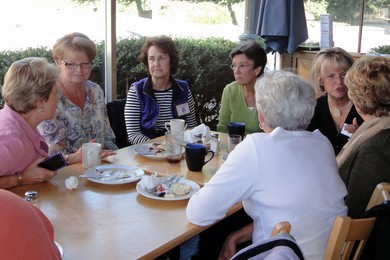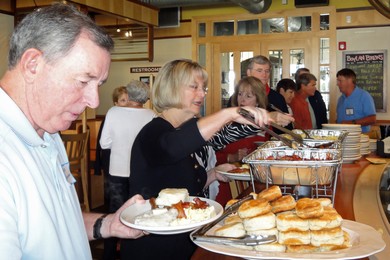 Mike Stevenson, Julie (Marshall) Nau, Ray & Ann (Turner) Lichtner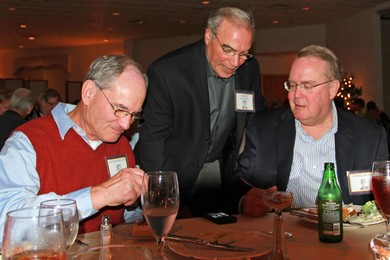 David Rowland, Robert Zaytoun, George Hearn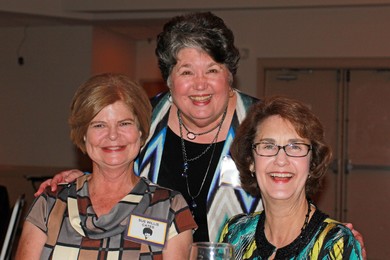 Sue (Willis) Cates, Beverly (Hayes) Allen, Kathie (Foster) Raymond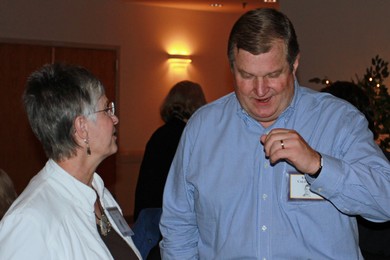 Carol (White) Terry, Keith Valentine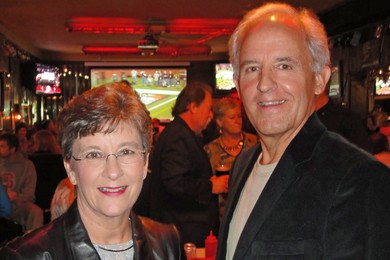 Nancy (Pruitt) & John Jenkins
John and Nancy (Pruitt) Jenkins, Class Agents