Needham Broughton High School
Class Of 1967
Welcome to
Needham Broughton
High School
Class of 1967
ANNOUNCEMENTS
The alumni of Myrtle Underwood elementary school have organized a foundation. They are inviting all interested alumni to a breakfast and tour of the school on Wednesday, October 22. Breakfast to be held at the home of Kathy Higgins, 1605 Scales Street Raleigh, NC at 8:15 a.m. RSVP via email to underwoodgtf@gmail.com.
---
Sonja Ann Morgan, 64, passed away Saturday, June 16, 2012.

Born to Leroy and Martha Buffkin on Sept. 26, 1949, in Tabor City, N.C., Sonja eventually moved to Fort Walton Beach, Fla., in 1978. Known for her quick wit and wicked sense of humor, Sonja was generous and accommodating to those who crossed her path. Her nonjudgmental nature and big heart made it easy to love and cherish her. With style and grace she managed to navigate through the tough times of her life and appreciate her family, friends and God.

She is survived by her loving family: husband, Jim Matthes; son, Donald Morgan Jr. ("D"), and his sons, Damon and Zachary; daughter, Christie Morgan; sisters, Brenda Douglas and Greta Jean Nolan of Pensacola, Fla., and Marjorie Buffkin of Alpharetta, Ga. ; and a loving extended family. Sonja was preceded in death by her parents; and brother, Larry Buffkin.
submitted by: Gary Vass
8th Annual
Holiday Reunion Party
Saturday
December 27, 2014
7:00 PM
This will be an informal get together. If you are in town and are able to come by, even for a short while, please come. We had a good turnout and a great time together last year, so pass the word.
---
Please ask any classmates you know that have not registered on our website to do so.
Let us know if there are any changes to your contact information.
www.broughton67.com
2012
45th Reunion
Click on
Classmate Gallery
for more 2012 Reunion photos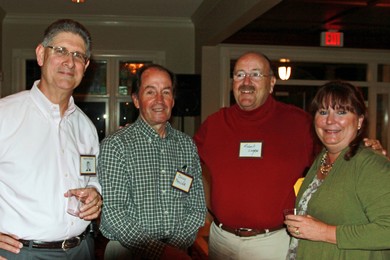 Drew Wood, Doug Peacock, Robert Logan, Cindy Peacock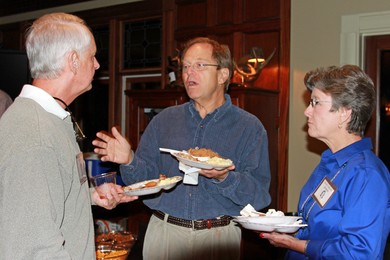 Mike Wilson, Pete Hoffman, Nancy (Pruitt) Jenkins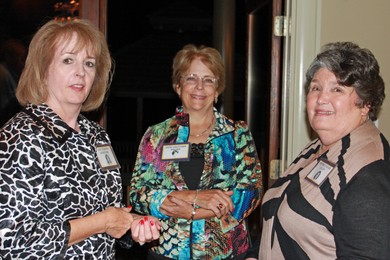 Ann (Turner) Lichtner, Vickie (Gauthier) Squire, Beverly (Hayes) Allen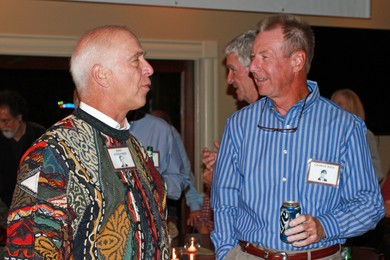 Johnny Mac Alexander, George Ball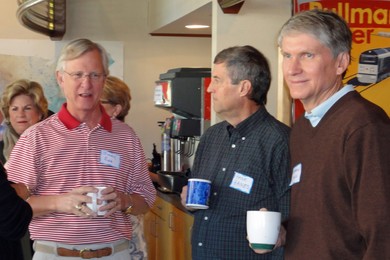 Jimmy King, Hank Haines, Norman Davis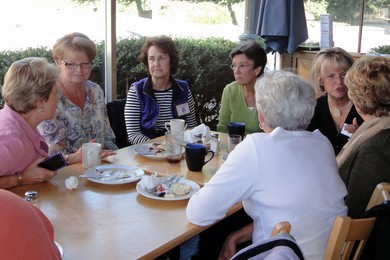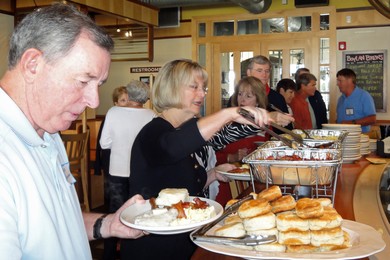 Mike Stevenson, Julie (Marshall) Nau, Ray & Ann (Turner) Lichtner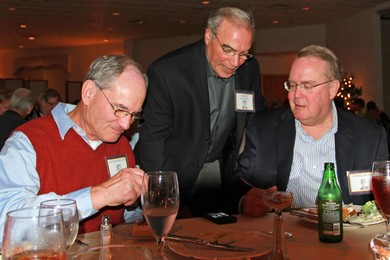 David Rowland, Robert Zaytoun, George Hearn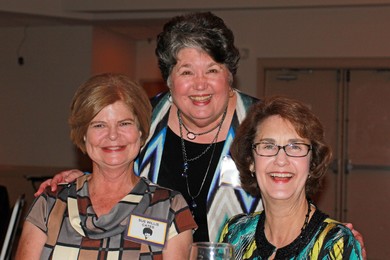 Sue (Willis) Cates, Beverly (Hayes) Allen, Kathie (Foster) Raymond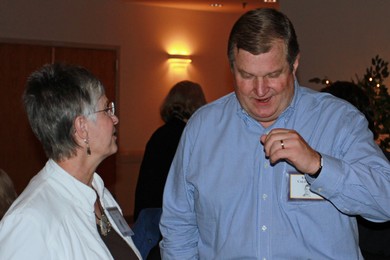 Carol (White) Terry, Keith Valentine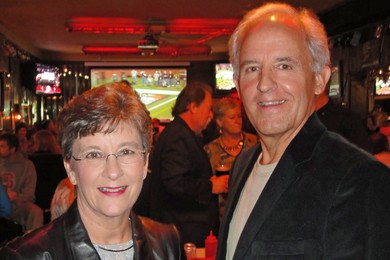 Nancy (Pruitt) & John Jenkins
John and Nancy Jenkins, Class Agents